jueves, 26 de abril de 2012
CLICK ON THE FOLLOWING LINKS IF YOU WANT TO PRACTISE:
GERUNDS AND INFINITIVES
REPORTED SPEECH 1
REPORTED SPEECH 2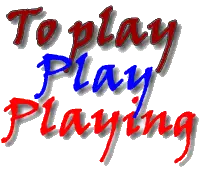 REPORTED COMMANDS
domingo, 22 de abril de 2012
THEN LISTEN TO IT AGAIN: SOMEONE LIKE YOU.
martes, 10 de abril de 2012
Great figures of the world of American literature such as Bill Keller and Chuck Palahniuck will be in Bilbao next week.
Gutun Zuria (White Letter) will be running from the 16th to the 22nd of April in Alhondiga (Bilbao).
Have a look at the programme.